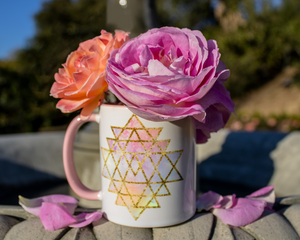 Shine. Sparkle. Radiate.
Devī (Sanskrit: देवी) is the Sanskrit word for "goddess", Every Devī should have chakra mugs! Root Chakra mantra is I AM Grounded.
SHOP NOW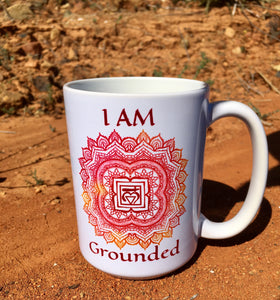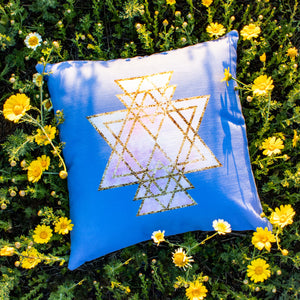 Cosmic Powers Sri Yantra Throw Pillow 18x18 by Goddess Swag ~ Blue
Great gift for a yogi, or a friend who loves everything sacred geometry.
It is said that this ancient symbol has strong cosmic powers and has the ability to focus your energies and desires to make your wishes come true.
"Shree Yantra" means Instrument for Wealth. It creates material and spiritual abundance in your life. A Sri Yantra is a type of mandala with geometric patterns.
More Info
NEW! Ethereal Heart Chakra Collection. Beautiful soft pastels with chakra mandala designs on leggings, hoodies, sports bras and more!
Shop Now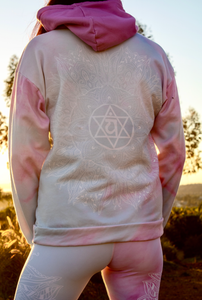 Featured Collection - Gangsta Goddess Collection
---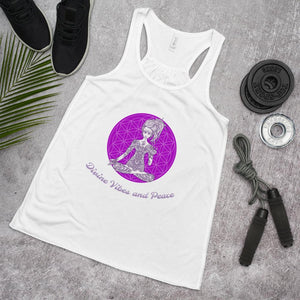 Divine Vibes Flowy Racerback Tank
Workout or practice yoga with fun, happy goddess. 
Lover of divine vibes and peace ☮
Shop Now
Goddess Swag is fun, cool, hip swag for a goddess.
We are committed to creating inspiring apparel and accessories that help you embody the goddess vibe.
~Swag for the Soul~